5D Fitness: my hunt to find workouts in LA which offer a total sensory experience
Recently I have been on a workout tour around LA in search for the best way to "sweat it out" with friends. When suddenly it hit me! Even though I have had a lot of fun experiencing many different types of workouts; from spinning, barre, pilates, climbing and even various forms of bootcamps; there were very few classes I would consider actually committing myself to on a regular basis.
All of this got me thinking about branding and what makes one workout experience better than another? Furthermore, how do these places, in such a competitive environment, connect with their audience in order to create loyal fans!
How do people rate their workout experience?
The question, "what makes one workout experience better than another", led to me think about how I actually rate my workout experience.
What encourages me to get out of bed at 5:30 a.m. instead of hitting the snooze button? What environment do I look for? What kind of instructor? What pushes me harder than I thought physically/mentally possible?
I reflected on all the workouts I've tried over the last 4 months and decided that my loyalty was stronger with brands, workouts and establishments that provided a complete sensory experience, which I am referring to as "5D fitness!"
What the heck is 5D fitness?
Great question! Let me start by explaining sensory branding. This is a type of marketing that appeals to all the senses in relation to the brand.
5D fitness connects with their customers on multiple levels, enabling them to taste, feel, look, hear and smell the brand! In turn, the brand creates connections which hopefully leads to customer loyalty.
how did i rank the workouts?
I ranked each workout on a scale of 1 (low) to 5 (high) based on how well the sensory factors (described below) aligned to the overall brand and type of customer I believe they are looking to attract.
Here is a look at the descriptions of each of the sensory factors:
Taste: Did the establishment offer refreshments of any type? Are they complimentary or for sale? What types of brands are they promoting? What is the price point?
Feel: Type of equipment - hi-tech or old school? How was the ease and navigation of the establishment, the layout and the overall support from the staff? Does the establishment have multiple touch points (before, during and after) your visit and how is this managed? Does it feel personal? Are there a variety of classes offered and if so how unique are they?
Look: The logo, aesthetics, color and overall décor. The colors & mood of the establishment. The visibility of the establishment. The website look and usability. Other merchandise sold in the establishment and type of merchandise.
Sound: The level of music, type of music, tone of the staff, and tone of the marketing around the establishment.
Smell: The smell or odor in the establishment. Can you smell sweat or another scent and what does this promote (relaxation, energy, etc.)?
What was the outcome?
In my opinion very few reached the 5D fitness level. Cyclebar in Culver City came the closest ranking in at 4.8. The runners up were Basecamp fitness (3.8), West Hollywood and Santa Monica; and SoulCycle (3.6), West Hollywood. Followed by Barry's Bootcamp (3.4), West Hollywood.
Overall Strengths
Most establishments did a great job aligning the sound, look and feel of their brand with the type of customer I believe they are targeting.
Overall Missed Experiences
Only one brand seemed to nail it in terms of taste; offering free products for first timer riders, special events with sponsored goodies and not an overwhelming choice of products which require customers to purchase at high prices.
A few brands understood the customer life cycle and have the right amount of touch points to ensure you feel valued but not overwhelmed.
Finally, smell was something that was hit or miss. Some establishments completely ignore this; some try to factor this in but perhaps could use some guidance to match the right mood; and only one seemed to be in total alignment.
For a visual depiction of all my ratings, refer to the Sensorial Diagrams below.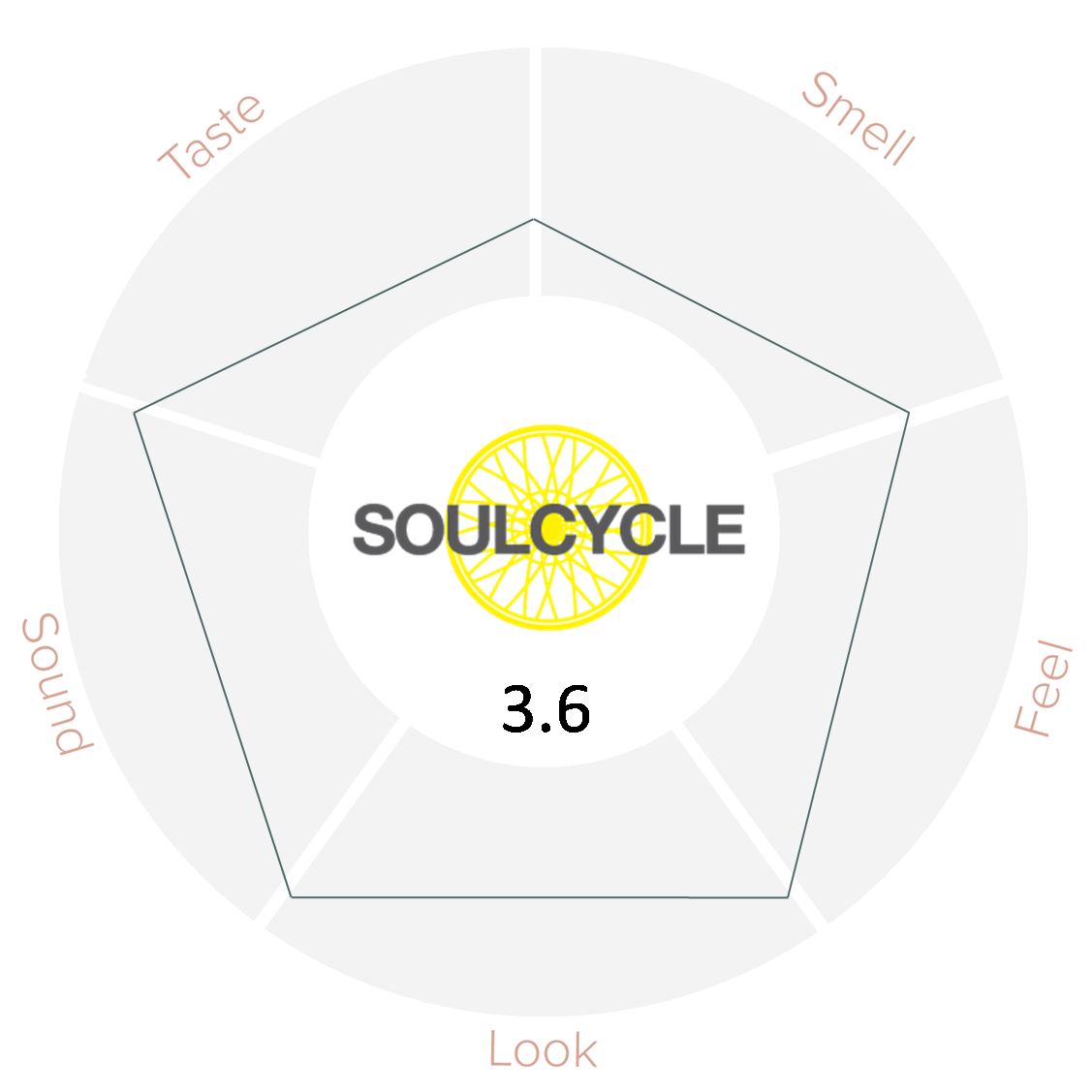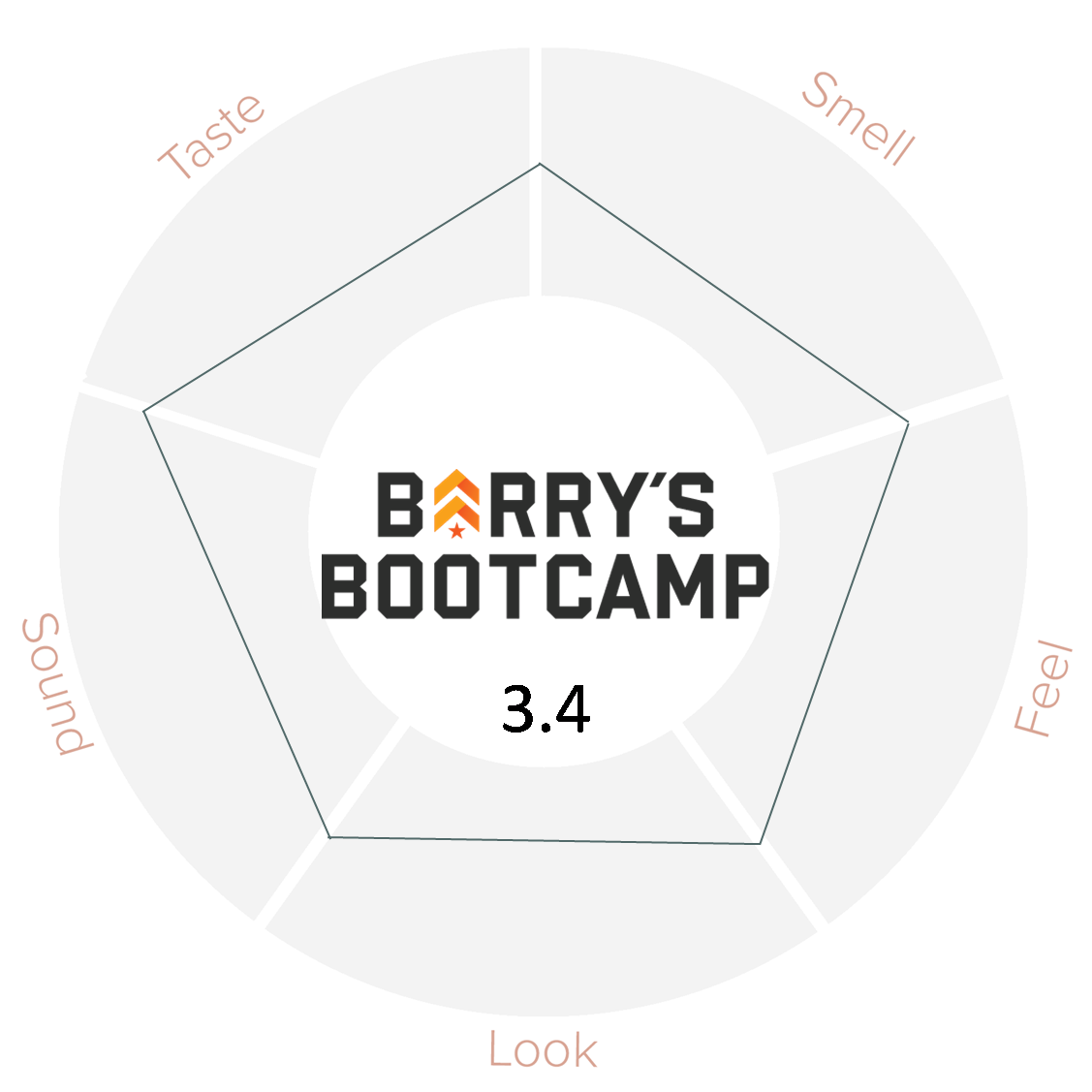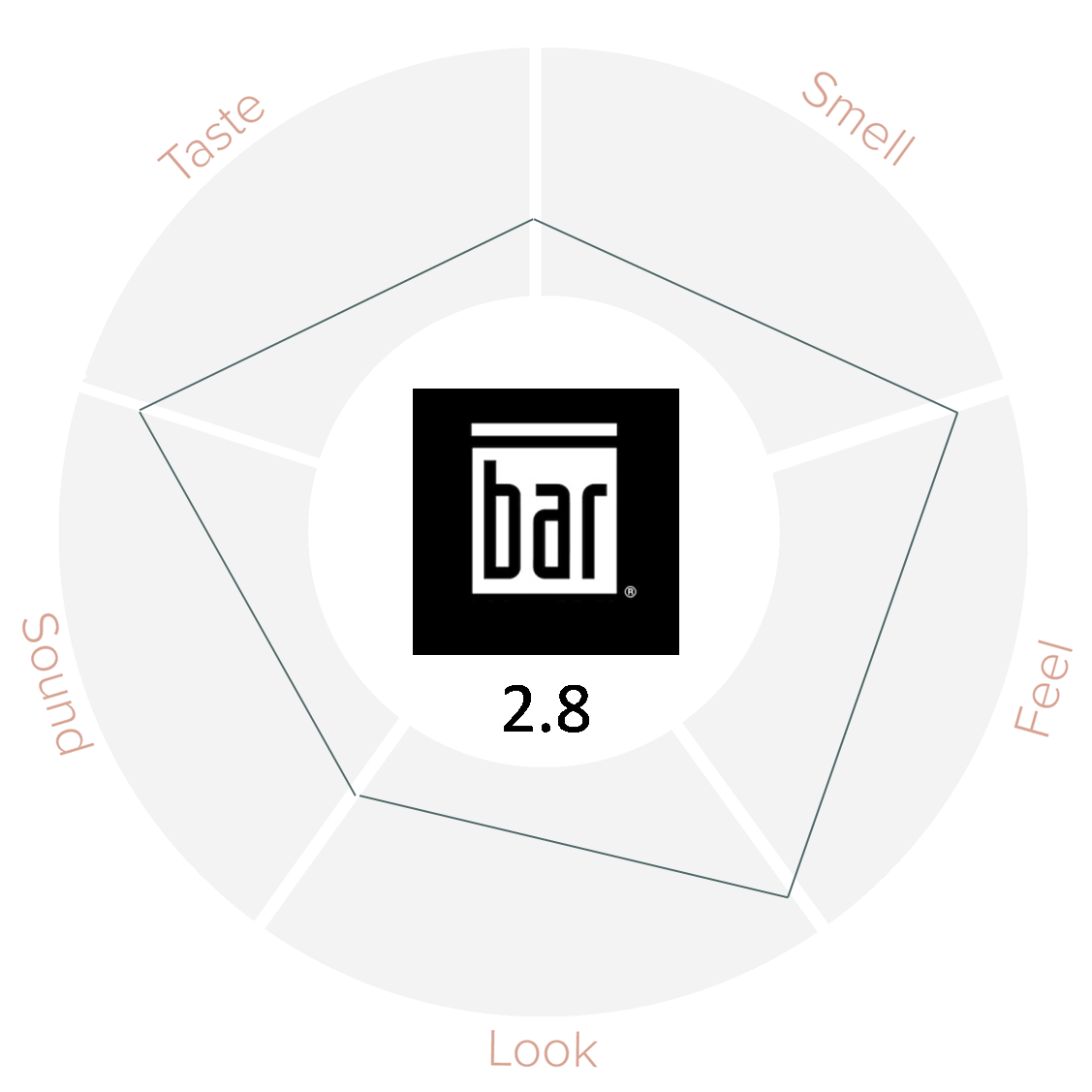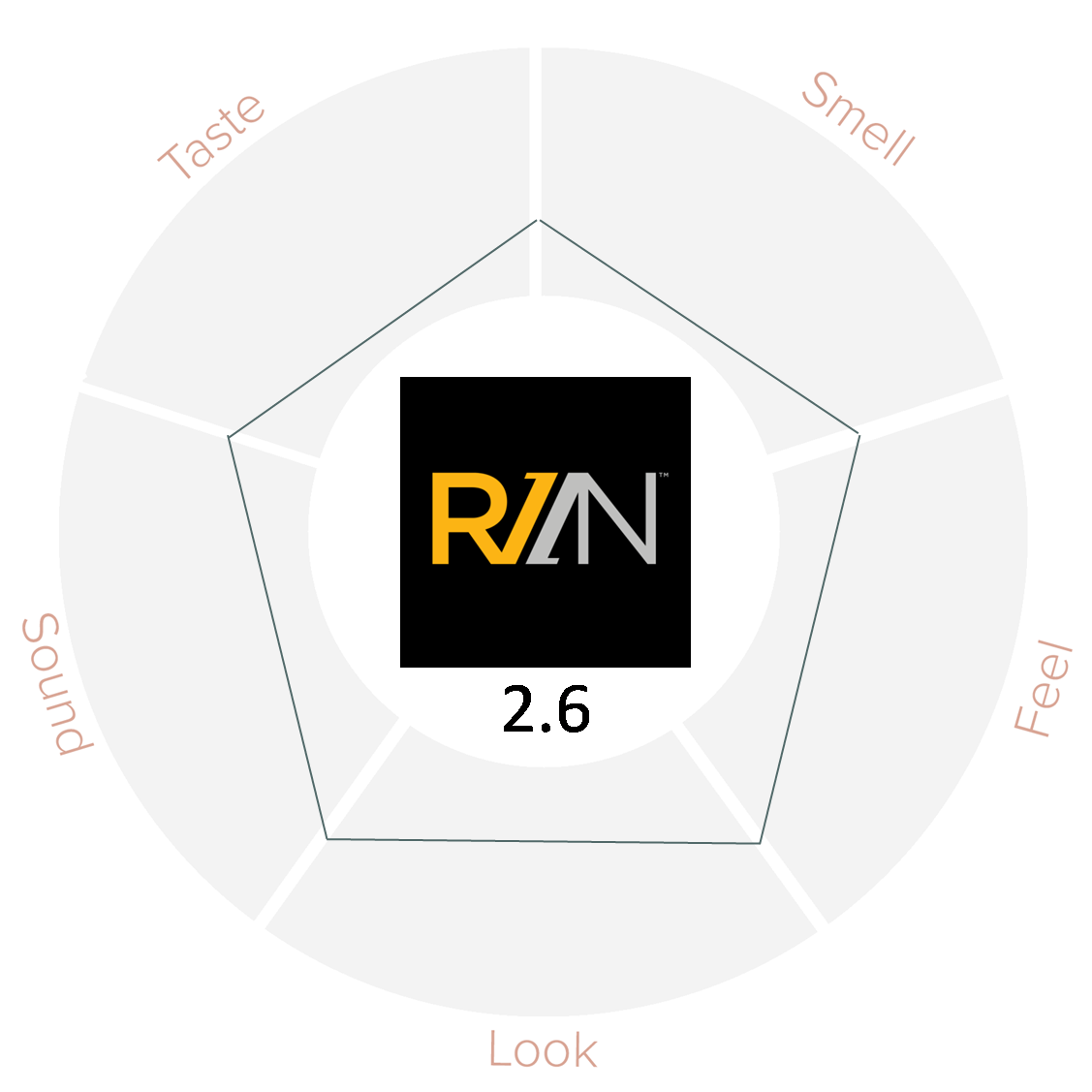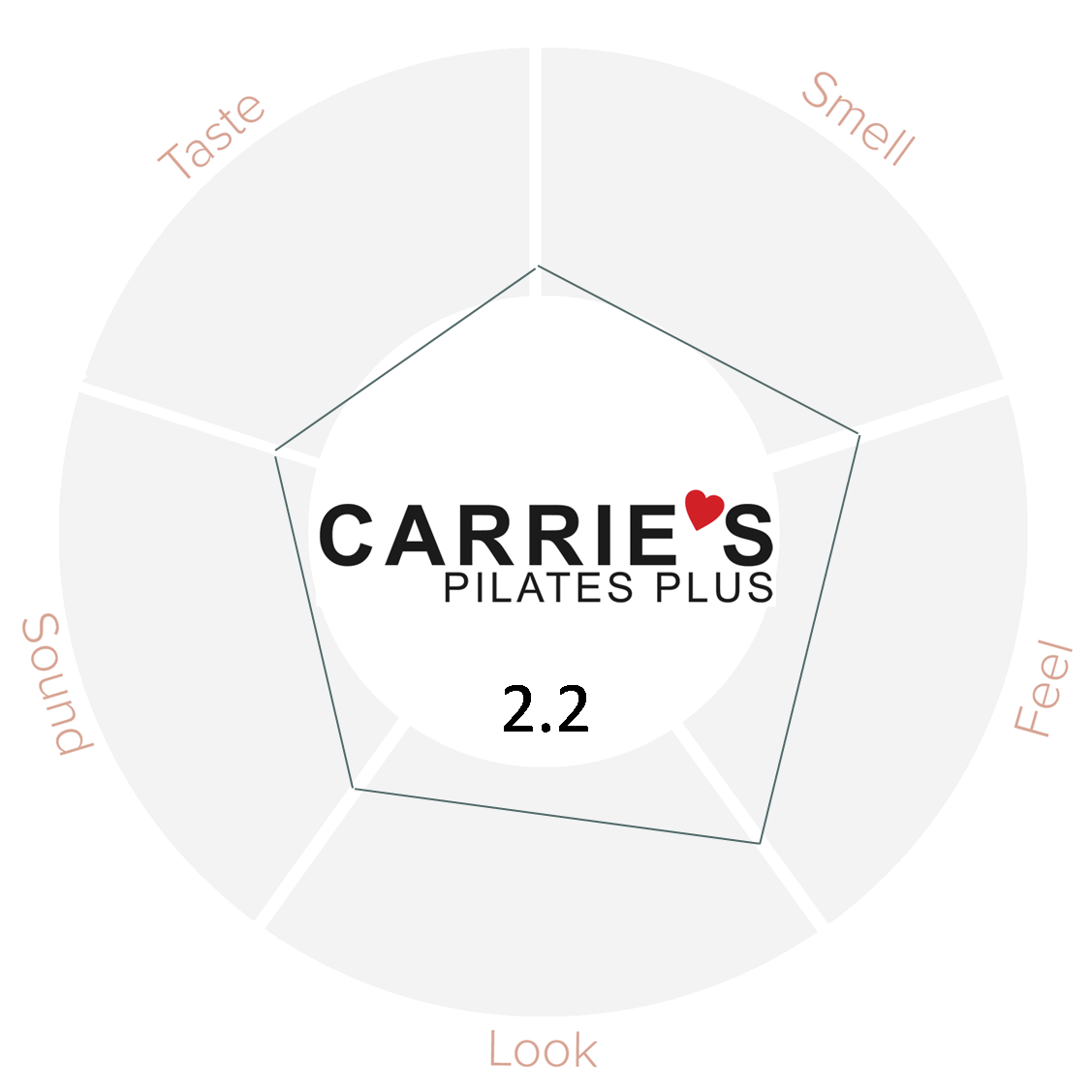 NOTE: these ratings are based on my own experiences on a few workouts in LA and within variables I have set forth. This is not based on a scientific study of any kind. It is merely a personal opinion meant to trigger discussion and inspire the way my readers look at branding and marketing.
Why is this important?
The point of this exercise is to encourage you to think about a branding and marketing from a multi-dimensional perspective.
Even though sensory marketing was introduced around 2002, 15 years later, we still ultimately live in a 2D world. Marketers and advertisements are mostly focused on what you see and hear and rarely on what you smell, touch and taste.
To me, this seems counter intuitive. Especially since all our senses are inherently connected. We taste with our nose: 80-90% of what we taste is actually coming from what we smell. We see with our fingers: babies see the world using their hands! And we hear with our eyes: the accidental discovery known as the McGurk effect.
So what happens when a brand creates a strong sensory branding strategy which is 5D?
Research identifies that when you have synergy between the senses and your brand strategy, you can potentially double the effect of your brand communication.
What are a few examples?
Singapore Airlines has created synergy across their sensory touch points. The signature scent for their airplanes matches their color scheme, the color and make up worn by the airline stewards and the overall look and feel of the brand.
Apple has been innovative in the way they approached their sensory branding strategy. From the un-boxing experience; the clean, modern look of the stores; the "genius" bar; and the actual look and feel of the product. Furthermore, if you close your eyes I am sure you could describe the taste and smell of an apple iPhone even though it is not a food product.
Coke is actually smashing it when it comes to sensory branding in 5D. The well known jingle, the packaging, the signature color, the taste (unless you are a Pepsi fan), even the smell is distinct.
What happens when you change one part of your sensory brand strategy without thinking it through effectively?
Let's look at the wine industry and the move from a cork bottle top to screw top. How does this new "touch" experience impact the customer experience? Many wine enthusiasts were upset by this move because they felt that it lowered the quality of wine. The act of opening up a bottle of wine was now felt the same way as opening a bottle of soda!
So what?
Whether you are a consumer, work for a large brand or have your own start up; I highly encourage you to think about the sensory experience. When there is synergy with the brand strategy and the multi-dimensions of the consumer; you have a stronger chance for customer connections and ultimately brand loyalty.
What do you think?
I am curious to hear your perspective! I hope this discussion triggered some feelings or thoughts on your workout experience and / or sensory marketing in general. Please leave me your comments, or even better, contact me!
x
P.S.
If you live near the West Hollywood / Santa Monica area in LA, you should check out #sheconnectsirl, a great group created by wonderlandsam and hereforafew ! Its a fun way to connect with other women "in real life" through fitness.