Lorena Craven
I first bumped into Lorena Craven during an open house in the Palisades Highlands. My husband, Janne, and I were home shopping in the area for fun and were talking to the realtor asking about local schools when Lorena chimed in. As Janne and I were walking to our car Lorena actually followed us to give me her business card. She said "if you ever want to grab a drink and talk more about the area, give me a call."
On our way home, I had this funny feeling that she was someone I should connect with. I was impressed with her sense of style, warm energy and overall bold attitude. So I decided to email her and see if she could meet for lunch and a glass of rosé (because who doesn't love a glass in the middle of the day)!
When I walked into our lunch spot (picked by Lorena), Heritage Fine Wines, I immediately knew that we would get along. She not only had great taste in fashion but also food and wine; a lady after my own heart! We talked so easily about relationships, kids, dreams, challenges and life in general. The time went so fast, I felt like I could spend hours with her.
What really sticks out about our initial discussion, was Lorena's journey in life and how driven she was to overcome many obstacles she faced. Including spending a few years as a single mother raising two boys. Lorena has worked hard to make her dreams a reality.
Lorena blossomed when she discovered her soul mate, Keith. And it was along this path, she was able to find her true calling as an independent ambassador for India Hicks. This job has allowed her to connect with other women around fashion and beauty for a good cause.
I have had many opportunities to connect with Lorena and enjoy spending time with her; she has so much fire and her overall energy is contagious.
For a taste of Lorena, to learn more about India Hicks and a look behind the Sensorial Mood Wheel I created for her, read the interview below!
Tell us about your brand and your ideal customer:
I work as an ambassador for India Hicks (IH). Our brand has been created for women to come together. It allows us to support and empower one another, and make an impact through our Charity Program.
IH is a hint of luxury, a touch of British heritage, and a fresh perspective of island life. We also have IH Lifestyle Collection which is a reflection of an "Extraordinary Life"; every piece is designed and inspired by a story.
Our customers are savvy women who do quite a bit: career, family, community involvement, and friendships fill their days; yet they seek more.
Our Lifestyle Collection is absolutely gorgeous; it has been designed and crafted with every detail taken into account and pristine materials. It serves both personal and business needs and many are beautiful gifts that anyone would love to receive.
Tell us more about the charity program at IH:
Get Together, Give Together (GTGT) is our amazing charity program and embodies the philosophy that together we can reach further.
We, as ambassadors, have the freedom to choose any non-profit organization we wish to support and help them raise money at any given time. There are many ways to do this: it could be a social event, an online event or a combination of both.
A percentage up to 40 % of the event sales will be donated by India Hicks Inc. to the institution.
In a few words describe what you love best about your job:
There is something powerful about women getting together and there are many things I love about my business! The opportunity to meet and get to know women every day and learn something new from every one of them! I also really value the confidence this collectiveness brings. Finally, the fact that India created this business for every woman to do on their own time and at their own pace is something I really value. Everyone can fit this into their busy schedules and receive the benefit of living an "Extraordinary Life".
How would your ideal customer feel about your brand?
We offer an affordable, beautiful and luxury collection which is traditionally designed and crafted. Our ideal customer appreciates these qualities and the warm, friendly, and intimate shopping experience it brings.
How would your brand smell?
Our brand would smell like our beauty collection:
Black Hibiscus: resembles the Island Life with hints of sea air, orange blossom, and hibiscus. The image of dusk falling, a warm night arriving & the faint sound of the ocean as the island drifts towards sleep.
Wild Spiderlily: resembles the fragile beauty of the spider lily, as it grows improbably out of the bare pink sand of Bahamas with its wild intoxicating scent. Breezy honeysuckle, voluptuous orange flowers and velvety sandalwood.
English Rose: resembles those traditional old fashioned gardens of English roses and peonies. It is a sensual and intoxicating fragrance, untamed rose and peony, jasmine mist and languid musk and amber.
The Grove: reminiscent of India's beloved palm grove. It combines orange blossoms, gardenia petals, timber wood and a hint of toasted coconut.
Casuarina trees: The main ingredient in our lotions, which are conceived along with a unique blend of moisturizing and gentle ingredients that will leave your skin feeling nourished and silky smooth.
How would you describe the look of your brand?
See for yourself...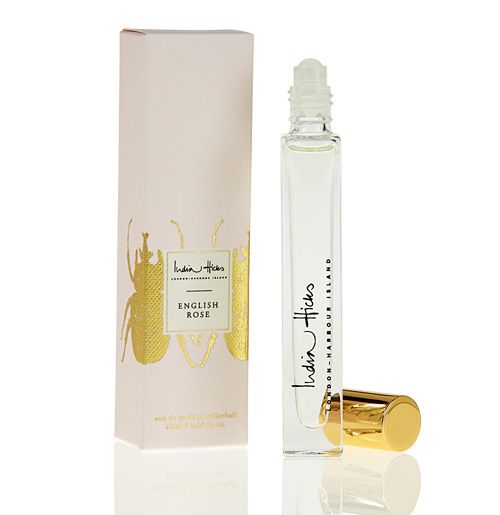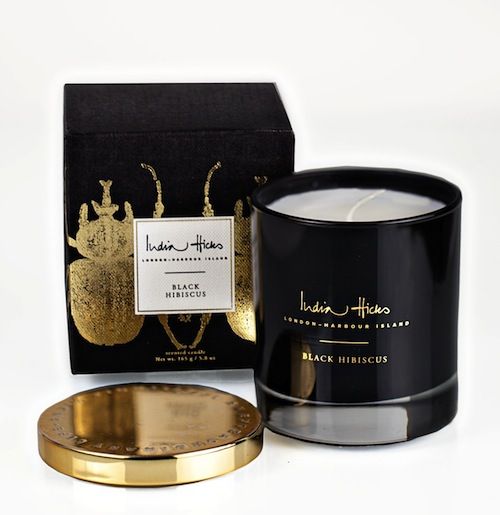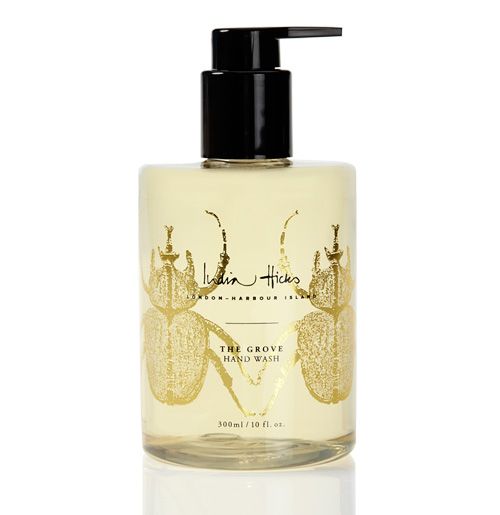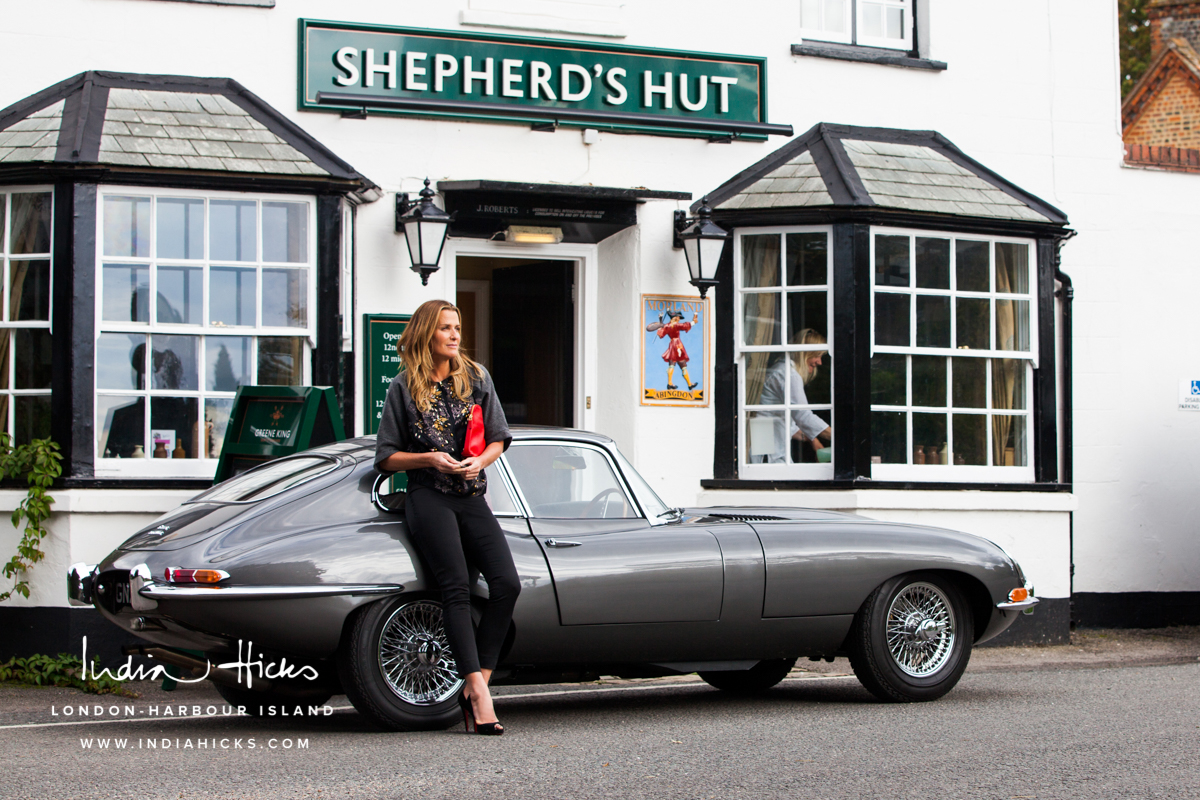 How would your brand taste and why?
Our brand tastes ELEGANT and STYLISH. Because that's what we are!
How would your brand sound?
For some women, the IH Collection speaks to their sense of style and allows the perfect way to continue a business career. Others are drawn to the unlimited nature of the business opportunity. All of us, trailblazers, looking for something new, something entrepreneurial but without financial risk, find it to be the perfect fit to the different chapters in life.
Tell us more about the ih signature beetle:
As India tells it, the Beetle is the "uninvited" guest. Living in the Bahamas beetles are everywhere... she feels they are her "lucky" charm.
What 2-3 tips would you give to other lady bosses?
I just recently heard someone saying "set yourself on fire and people from miles around will come to see you burn", nothing is more truthful than this... you have to believe in you and what you are doing, and others will follow.
Never forget your "why?"
Create systems to reach "full time" results with "part-time" efforts!
Shop the Fall 2017 India Hicks collection on the special lady boss page! If you spend $100 or more, you will receive FREE shipping.
Words that inspired the wheel:
Stylish, elegant, determined, warm, and extraordinary
IF YOU ARE A LADY BOSS...
A women who inspires others, is a mover and shaker and has a story to tell, then you deserve to be recognized! Submit your story and you will have the chance to be featured on my lady boss page and get your own FREE Sensorial Mood Wheel!